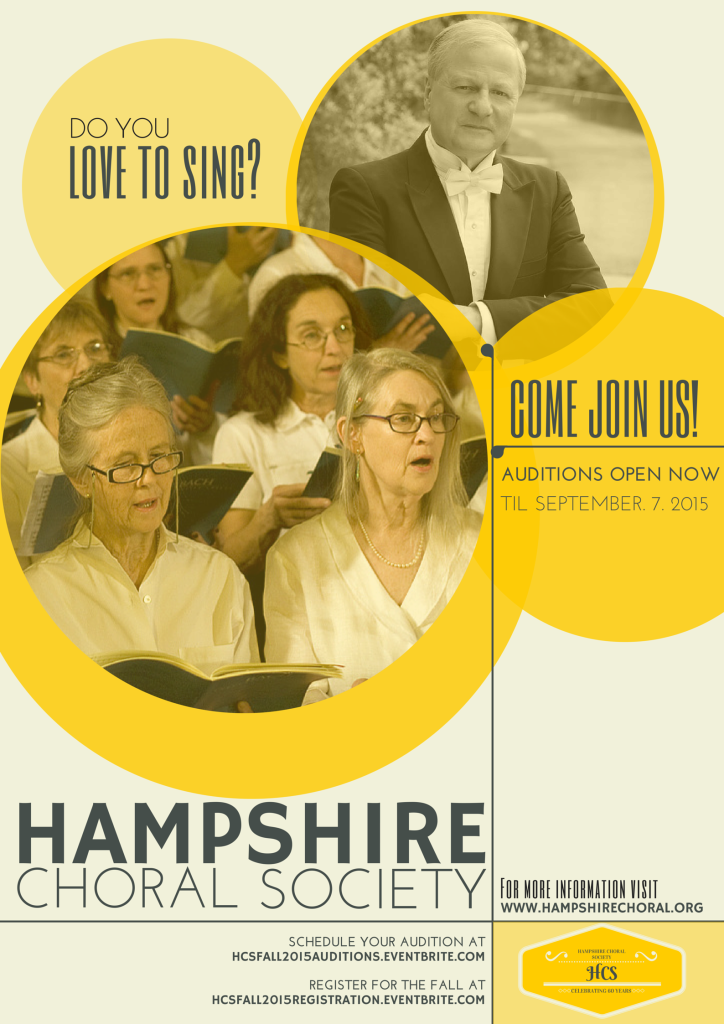 Below you'll find the HCS policies for auditions, as well as for preregistration and attendance.  We often have openings for women singers, and always for men.
Please follow this link to sign up for an audition with HCS. The next auditions will be held in September of 2017, just before our Fall semester begins.
By way of example, here is one of our rehearsals with the Pioneer Valley Symphony Orchestra and Chorus, featuring Ralph Vaughn Williams's A Sea Symphony (2014):
If you have previous singing experience, you can match pitch (i.e. carry a tune), and you are willing to make the commitment to the entire season, by all means sign up for an audition. You'll be notified if there are openings, and if so you'll be given a date and time. Please be sure to bring something of your own choosing to sing. It can be in any style. The audition is held in private with the director, and while we know it's a stressful event, we make every effort to keep things  comfortable and relaxed. After all, we simply want to hear you at your best.
There will be a piano, so please be sure to bring a second copy if you'd like accompaniment.
The next auditions will be held in September of 2017, just before our Fall semester begins.  For further information about auditions, or to schedule an audition, please write to: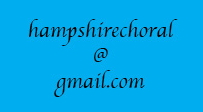 Preregistration policies for existing members.
1. Preregistration is now required for each semester. Please and register ONLY if you're certain you can make the commitment to attend rehearsals and the concert.
2. If a singer needs to withdraw from attending rehearsals or singing in a concert, that person should notify us promptly.
3. We are limited to a chorus of roughly 120 for concerts at Abbey Chapel (Mt. Holyoke College), and 160 for the Fine Arts Center (UMass), due to the available space on stage. The overall cap may further broken down into sections at the Director's discretion, for purposes of balance. In rare cases we will put singers on a waiting list, but usually we can accommodate everyone.
4. Absences are limited to two for the fall semester and three for the spring semester, after which singers must speak with the Director directly about remaining in the group. We take this policy Very Seriously.
5. All singers are expected to participate in the concert, except by prior arrangement.
6. Attendance at the rehearsals held during the last week before the concert are mandatory.
7. Dues and music fees will vary each semester, depending on the size of the orchestra and the cost of scores. Dues will range from $75 to $100 per semester.