Welcome back singers.  Our Spring Concert, Elijah by Felix Mendelssohn will be sung in collaboration with PVSO on Saturday, May 20, 2017 at 7:00 PM at the UMass FAC in Amherst.
Here's what we'll be working on at our next rehearsal, May 2:

Choruses
p. 48
p. 60
p. 68                                           
p. 70
p. 79
p. 98
p. 122
p. 127
p. 141
p. 151
p. 183
We will be using the Schirmer edition.  We begin rehearsals on Tuesday, January 17, 2017 at the Northampton Senior Center.
Cyber Bass Study Aids for Mendelssohn's Elijah.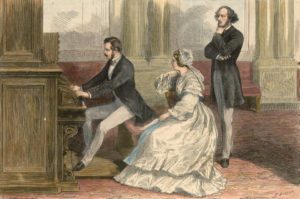 And for those of you looking for a good recording, please check the following featuring Bryn Terfel and Edinburgh Festival Chorus and Orchestra Of The Age Of Enlightenment and Paul Daniel and Renée Fleming.
Here's another recording that should help you rehearse the choruses: